The Search For Impound Towing Near Me Is Over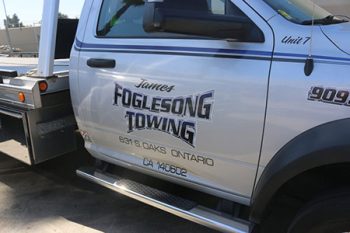 At Foglesong Towing, we provide 24-hour, reliable impound towing services to business owners in Ontario, CA and the surrounding areas. We understand the importance of keeping parking lots safe and free from illegally parked and abandoned vehicles. Our tow truck operators are informed of state law CVC 22658 regarding private property towing guidelines and are committed to removing these vehicles quickly and safely. We offer a variety of tow truck services to meet the needs of our clients. In addition to private property towing, we also offer emergency roadside assistance, motorcycle towing, and a 24-hour tow truck service for those who need immediate assistance. Our towing company is dedicated to providing the best possible service to our customers. Give us a call today; we look forward to helping you with all of your needs.
When You Need Private Property Impound We're Here To Help
Before you have any tow companies remove a vehicle from your business's property, it is important to ensure everything is in order. There needs to be a sign on your business premises that states explicitly that unauthorized vehicles will be towed at the vehicle owner's expense. The sign must be visible from all areas and easy to read. With these legal factors in effect, you can now call a tow truck to remove the illegally parked vehicle. At Foglesong Towing, we are available during regular business hours to tow vehicles from your property. Our team is equipped with the necessary equipment and storage services to keep your property clean and tidy. We understand the frustration of having a vehicle parked on your property without your permission which is why we make our current clients our top priority to ensure their problems are dealt with quickly and professionally.
In the unfortunate event that you are the registered owner of the vehicle that was towed, there are a few things you need to do in order to get it released. First, you will need to call the towing company and find out where your vehicle is being stored. Once you have located your vehicle, you will need to pay any storage fees that have accrued in order to have the vehicle released back to you. In some cases, you may also be required to sign a release form before your vehicle is released. Once everything is properly signed and paid for, the towing company will give you the keys and send you on your way. If you have any questions about the process, be sure to give Foglesong Towing a call. We're always happy to help!
Give Us A Call For Towing and Impoundment Service Today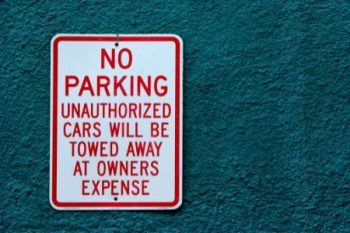 There are many reasons why a towing company might be needed for assistance or to move a vehicle. Some of the most common causes include unresolved parking violations, being parked in a no-parking zone, or even having a flat tire. Whatever the reason may be, Foglesong Towing is here to help. We work with many businesses and apartment complexes in Ontario to provide fast and reliable towing services. We follow all the appropriate procedures for towing a vehicle, so you can rest assured that your car is in good hands. Contact us today to learn more about our towing services.
At Foglesong Towing, we continuously strive to provide the dependable and courteous service that our customers have come to expect. Since 1981, we have kept our values straightforward, superior safety measures, exceptional customer service, integrity, professionalism, and attention to detail. When you work with Foglesong Towing, you can be sure that your property will be protected and that every one of our drivers has the proper training and certification to get the job done right. Give us a call today!
Local Towing Company In Ontario
Our local towing company works with the Ontario police department to provide additional services like towing after an accident. We are available 24 hours a day, seven days a week, for all your needs. We also participate in an auto auction every month; if you are interested in getting a vehicle, don't hesitate to give us a call. We offer our clients a wide range of towing services including emergency towing, motorcycle towing, flatbed towing, and more. No matter what your towing needs are, we can help! Give us a call today to learn more about our towing services.